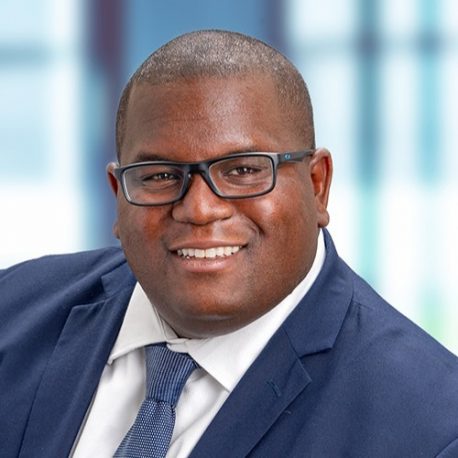 Cornelious Burke
Vice President of Legislative Affairs, CBIA
Cornelious Burke is an urban planner and government relations strategist. He currently serves as CBIA's Vice President of Legislative Affairs. In this role, he advocates for CBIA before the California State Legislature, Governor's Office and state agencies to advance the public policy goals of the home building industry and to increase home ownership opportunities. He is also an experienced urban planner and government relations strategist.
Cornelious is also an adjunct professor at the USC Price School for Public Policy. He previously served as the Senior Director for Governmental Relations at the Bay Area Council, a public policy organization representing the largest employers in the San Francisco Bay Area. In this role, he managed the Sacramento Office and served as the Bay Area Council's chief legislative advocate. He notably helped write and was the lead lobbyist for SB 1069. This new law eliminated many of the regulatory burdens and unleashed the potential of accessory dwelling units, commonly known as in-law units, as an innovative housing option for California.
Prior to joining the Bay Area Council, Cornelious served as a real estate officer and special assistant to the Deputy Director of the Real Estate Services Division at the California Department of General Services. In this capacity, he managed the state's real estate portfolio and played a leadership role in statewide leasing, disposition of state-owned property, construction management, legislative analysis, and small business outreach.
Burke previously served as legislative assistant to California State Senator Curren Price who was then Chair of the Legislative Black Caucus and has served Senate President Pro Tempore, Kevin de Leon. Cornelious is actively involved in community service and served for over six years on the Sacramento City Planning and Design Commission. He was appointed to the commission by both former Mayor Kevin Johnson and current Mayor Darrell Steinberg. He currently serves on the Board of Directors of the California African American Museum and was appointed by Governor Jerry Brown.
He earned a dual Master's in Public Administration and Urban Planning at the USC Price School as a Dean's Merit Scholar and holds a Bachelor of Arts in Political Science and Urban Studies from Loyola Marymount University. He also holds both a California Real Estate and Insurance License. When not working he enjoys Shakespeare plays, playing golf, and cheering for the USC football team.