I Survived Real Estate 2022
OCTOBER 28, 2022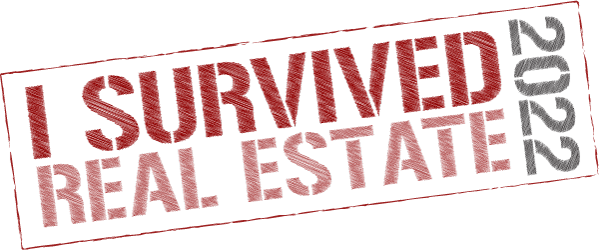 I SURVIVED REAL ESTATE
Industry insiders focus on what's ahead for 2022-2023
The Norris Group's annual award-winning event, I Survived Real Estate is back, LIVE! Our 15th annual black-tie gala that benefits Make-A-Wish and St. Jude Children's Research Hospital will continue at the Nixon Presidential Library. Since 2008, together we've raised over $1,000,000 for charity!
Record inflation, high housing demand, steep interest rate increases, national affordability challenges, global supply chain disruption, a pandemic reshuffle, and a dangerous war are just some of the headwinds we face as an industry and a nation. What has forever changed and what will remain constant? Are we headed for a crash, a slowdown, or another record-breaking year despite black swans looming in the background? We've assembled some of the brightest minds to help us tackle topics we never thought we'd have to consider and how they might impact real estate.
Our network will want to pay special attention to The Norris Group Radio Show and Podcast as we will be doing pre-event shows featuring local experts as well as national leaders. There's a lot at stake in 2022 for real estate investors. I Survived Real Estate was created during a year in crisis and our mission continues to bring thought leaders together for a great cause while preparing our industry for the year ahead.
Our Sponsors
Platinum & Gold
| # | Session | Speaker(s) | Time | Venue |
| --- | --- | --- | --- | --- |
| # | Session | Speaker(s) | Time | Venue |
| --- | --- | --- | --- | --- |
| # | Session | Speaker(s) | Time | Venue |
| --- | --- | --- | --- | --- |
| # | Session | Speaker(s) | Time | Venue |
| --- | --- | --- | --- | --- |
| # | Session | Speaker(s) | Time | Venue |
| --- | --- | --- | --- | --- |
| # | Session | Speaker(s) | Time | Venue |
| --- | --- | --- | --- | --- |
| # | Session | Speaker(s) | Time | Venue |
| --- | --- | --- | --- | --- |
| # | Session | Speaker(s) | Time | Venue |
| --- | --- | --- | --- | --- |
| # | Session | Speaker(s) | Time | Venue |
| --- | --- | --- | --- | --- |
| # | Session | Speaker(s) | Time | Venue |
| --- | --- | --- | --- | --- |
$200
/per person
Get/Earn Ticket(s)
$2000
/per table
Gold Sponsor
10 Virtual Passes

Logo on site

Ad in program

Digital logo at event

Logo in video

Company on radio/podcast (outro)

Featured in event ads
$5000
/sponsor
Platinum Sponsor
20 Virtual Passes

Logo on site

Ad in program

Digital logo at event

Logo in video

Company on radio/podcast (outro)

Featured in event ads