In a Day Development is run by Kyle Humfeld and Kenny Wyland, who specialize in creating apps for the iPhone, iPad, and Android. Many of their apps range from financial apps for your business needs to apps for just having fun. Many of their well-known products include:
The 10bii financial calculator to help you with your business and financial needs
The Cashflow Balance Sheet to help you keep track of your personal assets
The Easy Money Planner for helping you with difficult questions about your refis or retirement
Wordventure! a hilarious game that also helps your children to learn everything from nouns to advectives
Golf Solitaire for just plain fun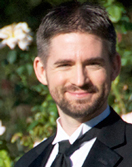 The son of a math teacher and a calculus tutor, Kyle Humfeld has long been interested in math, numbers, and education. Growing up in a financially conservative family, he learned early what money can do for you (and do to you), and how to live beneath his means and accumulate savings and investments. He graduated from college without any debt, owns his cars free and clear, and never carries a balance on his credit cards.
A long-time educator, Kyle has tutored various levels of mathematics as early as age 13, and has taught martial arts to all ages for the past seven years. Having recently launched a real estate investment business with his wife (alongside working a full-time job programming computers for a large aerospace company and working part-time on In A Day Development), he's actively working to build his knowledge of property acquisition and management, mortgage notes and trust deeds, master leases, options to purchase, and all manner of other means to build passive income, all with the goal of becoming financially free and working for things he's passionate about rather than punching a clock to put food on the table. Teaching others about money is one of his long-term goals, and one that he looks forward to starting soon.
About Kenny Wyland
Passionate in his commitment to improving the quality of life of those around him, Kenny Wyland has worked hard throughout life not only mastering his technical skills, but studying the body and mind as well. Practicing and teaching the Korean martial art of Hwa Rang Do® was an incredibly rewarding experience which led him to the healing art of Traditional Chinese Acupuncture and Herbology.
Kenny's diverse interests also include politics and current events.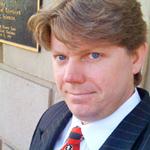 During the 2008 Presidential Election, Kenny volunteered full time for voter education and turnout efforts in the community where he practiced his interpersonal skills speaking with people from a wide variety of political viewpoints.
Despite having been a student of many subjects throughout his life, Kenny was lacking financial knowledge. This, coupled with a technology income, led to a lifestyle of consumption. However, encouragement and education from close friends and their mentors exposed him to a new way of thinking about money and led him to reexamine his financial future. Kenny now works toward financial freedom through frugal spending practices and smart investments in real estate, mortgage notes and trust deeds, and other forms of passive income while working full-time on In A Day Development.
Connect with In A Day Development