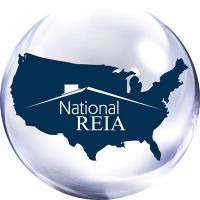 Thank you so much Scott Whaley for being a first-time gold sponsor for I Survived Real Estate 2015!
The National Real Estate Investors Association is a 501(c)6 trade association. We are a federation made up of local associations or investment groups throughout the United States. We represent local investor associations, property owner associations, apartment associations, and landlord associations on a national scale. Together we represent the interests of approximately 40,000 members across the U.S. As such, we are the largest broad based organization dedicated to the individual investor.
Our Mission Statement
To develop, support and promote local real estate investor organizations while serving the interests of the real estate investment industry through networking, education, support, leadership on legislative issues, and promoting professionalism and standards of excellence in our industry.
Our Vision
To be the source for the independent real estate investment industry. Our key focus areas will be legislation, funding, membership, education, administration/governance, information/communication.
Core Purpose
To advance and protect the industry of real estate investing while helping real estate investors prosper and add value to their lives and their communities.
Core Values
We Believe:
Real estate is the safest, surest way to financial security
In the power of knowledge and the importance of sharing it.
In professional and ethical business practices that set standards of excellence
That the result of professional, ethical real estate investing and management positively contribute to communities and the economy.
Connect to National REIA