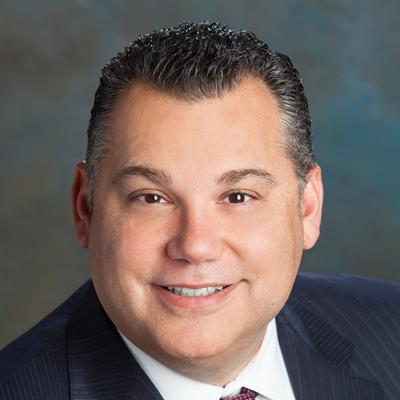 BILL COSGROVE
Chairman of the Mortgage Bankers Association
Bill Cosgrove is the Chairman Elect of the Mortgage Bankers Association in additon to serving as the Chief Executive Officer of Union Home Mortgage Corp. in Ohio. He was named the company president three years after joining the Union National Mortgage Company in 1994, which he purchased in 1999 and is expected to close over $1.2 billion in lending this year. On October 19, Bill will officially be sworn in as the Chairman for the Mortgage Bankers Association.
Bill has served in many positions for the Mortgage Bankers Association, including the President of the Ohio MBA from 2007-2008, MBA Board of Directors, MBA's Residential Board of Governors, RESBOG Steering Committee, Chairman of MBA's Mortgage Bankers Political Action Committee from 2008-2011, Chairman of MBA's GSE Repurchase Request Task Force, and Co-Chairman of the Loan Originator Qualification Task Force. Bill was also awarded for his legislative work in the banking industry with the MBA Burton C. Wood National Legislative Service Award.
Bill first began his career in the mortgage banking industry in 1986 as a loan officer. He was named as a "40 under 40" top young executive in Northeast Ohio by Crain's Cleveland Business in 2000, and three years later was inducted into the Bedford, Ohio High School Distinguished Hall of Fame. He was also awarded for his work with the MBA in 2004 and 2008 with MBA's Certified Mortgage Banker (CMB) designation and the distinguished Hoddup Award.