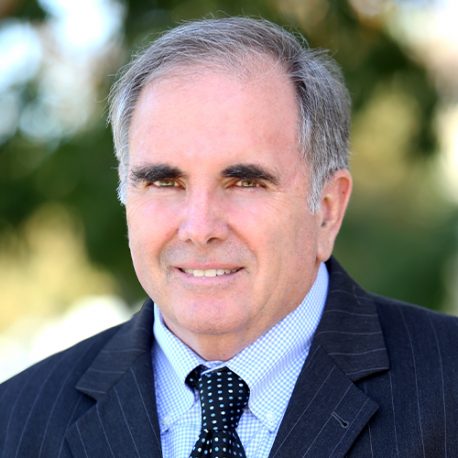 BRUCE NORRIS
President,The Norris Group
Bruce Norris is an active investor, hard money lender, and real estate educator with over 30 years experience. Bruce has been involved in over 2,000 real estate transactions as a buyer, seller, builder, and money partner.
Renowned for his ability to forecast long-term real estate market trends and timing, the release of The California Comeback report in 1997 gained him much notoriety and its accuracy of the extensive report led many California investors to financial freedom. His January 2006 release, The California Crash, was an in-depth look into the California market correction and the statistics behind Bruce's predictions. In his latest 2010 report, Tip of the Iceberg, Bruce dissects government intervention and how it affects real estate professionals, potential dangers of current market manipulation, investment strategies by market price range, and micro insights into some of California most important markets.
Bruce speaks and debates throughout California and has been a guest speaker at the California Association of Realtors, Inman, Housing Wire, California Builders Industry Association, California Association of Mortgage Bankers, REOMac, the Real Estate Research Council, and several local and national investment clubs.
For the last several years, Bruce has hosted the award-winning series, I Survived Real Estate. The events bring together leaders from numerous real estate sectors to discuss legislation, stimulus-related issues, and solutions to the current downturn. The events have helped raise over $160,000 for the Susan G. Komen.
Bruce is host of the award-winning Norris Group Real Estate Radio Show and Podcast on KTIE 590am where he interviews real estate industry leaders and economists. Guests have included the FBI, the MBA, Freddie Mac, Peter Schiff of Euro Pacific Capital, John Mauldin, C.A.R., the Appraisal Institute, HUD, Foreclosure Radar, RealtyTrac, PIMCO, PMI Group, REDC, the National Auctioneers Association, and the Center for Responsible Lending to name a few.
Bruce has contributed articles to many real estate magazines and newsletters including The Business Press, Scottsman Guide, Creative Real Estate Magazine, The Orange County Register, RealtyTrac's Foreclosure Newsletter, AOA Magazine, and the Daily Commerce. He has also been featured in The Wall Street Journal, Fox Business News, Nightline ABC, The New York Times, Time Magazine, Good Morning America, the Los Angeles Times, Fortune, Mortgage Banker Magazine, Money Magazine, Reuters, Associated Press, The Orange County Register, The Tribune, and numerous others.
Bruce currently serves on the Executive Board for the Real Estate Research Council of Southern California.
To find out about Bruce's upcoming live events and seminars, click HERE. To schedule a speaking engagement, please contact Aaron Norris at (951) 780-5856. For a media kit, click HERE.