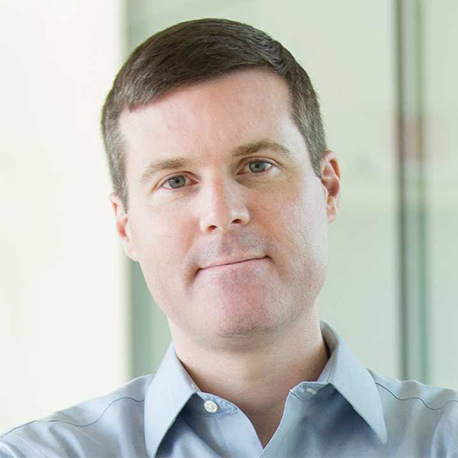 Ryan Gorman
President and Chief Executive Officer, NRT LLC
Ryan Gorman was named President and Chief Executive Officer of NRT in 2018. In this capacity, he is responsible for the day-to-day operations of NRT's company-owned brokerage operations doing business under the Coldwell Banker® brand. The 2019 Swanepoel Power 200 recognized Gorman as the 12th most powerful leader in residential real estate.
Gorman most recently served as Chief Strategy and Operating Officer of NRT and as its Senior Vice President, Strategic Operations where he brought a heightened focus on service delivery, defined a comprehensive integrated growth strategy and leveraged the resources of NRT and Realogy to drive a superior experience for affiliated agents, employees and customers.
Since joining NRT, Gorman has worked with the leadership team to craft and refine new strategic and operating plans throughout the company, in addition to launching NRT's property management business. During his Realogy career, Gorman led the company's strategic acquisition of ZipRealty as well as Title Resource Group's acquisition of the title insurance agency and title insurance underwriting operations of Texas American Title Company and Cartus' acquisition of Primacy Relocation.
Prior to joining NRT in May 2012, Gorman was the Corporate Senior Vice President and Head of Strategic Development for Realogy Corporation, NRT's parent company. In that role, he oversaw strategic development and merger and acquisition activities for Realogy and its four business units. Gorman was the driving force behind TRG's acquisition of Texas American Title Company, Cartus' acquisition of Primacy Relocation and NRT's acquisition of Coldwell Banker Preferred in Philadelphia. He also contributed significant strategy work for Realogy's world-renowned brands and franchisees.
Before joining Realogy in 2004, Gorman held advisory and principal investment roles with PricewaterhouseCoopers (Transaction Services, Philadelphia, Pa.), Credit Suisse (CS First Boston's Technology Investment Banking Group, Palo Alto, Calif.), and The Blackstone Group (Blackstone Debt Advisors, New York City). He graduated with honors from the Wharton School of the University of Pennsylvania.