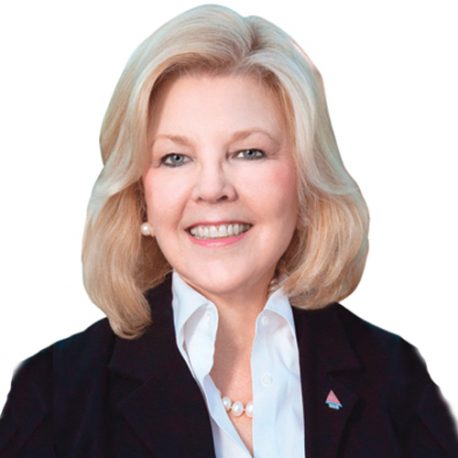 Sara Stephens
Past President of the Appraisal Institute
Sara W. Stephens is the president of the Appraisal Institute. She will become president Jan. 1, 2012.   She serves on the organization's Board of Directors and on its Executive Committee.
Stephens has been active at the Appraisal Institute's chapter, regional and national levels for 20 years. She served two terms as president of the Arkansas Chapter, is the chapter's current Education Committee chair and has served as both chair and member of the Nominating Committee.  She is also a member of the Board of Directors of the Arkansas Chapter of the Appraisal Institute. She attended the Leadership Development  Advisory Council three years and was chosen to return the fourth year as a  discussion leader. Her topic focused on the designation requirements of the Appraisal Institute.
Stephens is a member of the Board of Directors of the Appraisal  Institute, currently serving as chair of Region IX (Arkansas, Louisiana,  Tennessee, Mississippi, Alabama, Georgia and South Carolina) and chair of the National Audit Committee. She is also a member of the Admissions  Designation Qualifications Committee, where she served as chair of the  2008 project team that formulated and implemented an alternative demonstration appraisal report format. As a member of ADQC, she serves as a member of a committee working on a review appraiser designation.  Her committee service at the national level began as an Associate  Member, where she was a representative to the Associate Guidance  Committee.
Stephens graduated magna cum laude from the University of Arkansas at  Little Rock with a degree in mathematics and English. She has a master's  degree from the University of Arkansas at Fayetteville, where she also completed some post-graduate work. She taught calculus, advanced trigonometry and algebra in the Little Rock Public School District and at the University of Arkansas at Little Rock.
She is the owner and principal of Richard A. Stephens and Associates,  the oldest appraisal firm in Little Rock. Along with her business partner and husband, Richard A. Stephens, MAI, SRA, she maintains a  practice offering a broad scope of services, specializing in eminent domain, litigation support and real estate tax appeal.
Stephens is one of eight members of the American Society of Real Estate  Counselors in Arkansas, and the only woman invited to membership in  Arkansas.