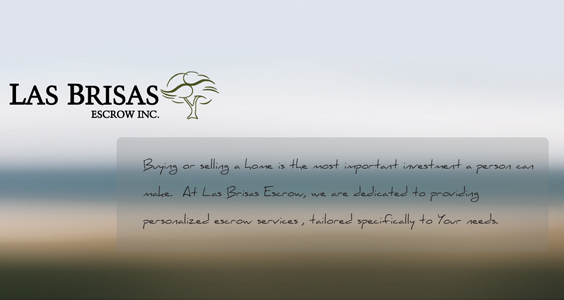 Thank you so much Las Brisas Escrow for supporting us once again through your gold sponsorship. We really appreciate all the help and support you have given us for years not only for our event but also with our escrow needs.
Thank you so much for meeting the needs of so many of your clients through your services that not only help the escrow process but also cater to each individual's needs. Thank you so much for always providing your clients the best service possible and showing how much you care for each and every one of your clients. Because of your hard work, dedication, and most importantly family-oriented environment, we know each of your clients can come to your business knowing they will feel welcome and treated like part of the family.
For more information about Las Brisas Escrow, you can visit them on the web at www.lasbrisasescrow.com.