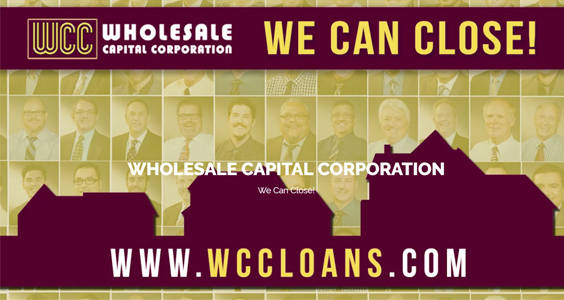 Thank you so much Wholesale Capital Corporation for supporting us again this year through your gold sponsorship. We are grateful and thankful to have you back again this year for the second time.
Thank you so much for being a reliable mortgage lending company that lives up to your motto of closing a loan quickly and on time. Thank you also for the way you show how much you care for your customers by applying the best business practices and standards for each and every one of your clients. You are also consistent in applying this method to all six of your locations in California, making you a trustworthy mortgage lending company.
For more information about Wholesale Capital Corporation, you can visit them on the web at www.wccloans.com.