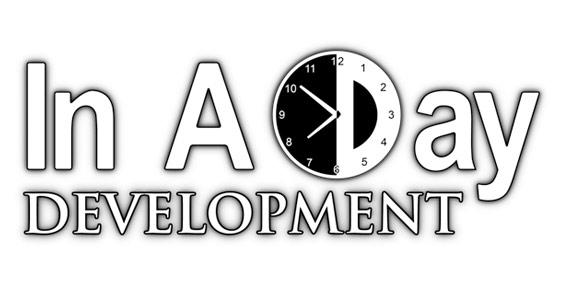 The Norris Group would like to thank Kyle Humfeld, Kenny Wyland, and everyone at In a Day Development for sponsoring I Survived Real Estate 2017.  Because of your support now for six years, I Survived Real Estate has been able to raise over $700K for charities who help children with life-threatening diseases.
In A Day Development develops the apps you need to help you with your business and financial needs to simply having fun.  Some of their most well-known apps include the 10bii financial calculator to help you with your business and financial needs, the Cashflow Balance Sheet to help you keep track of your personal assets, the Easy Money Planner for helping you with difficult questions about your refis or retirement, Wordventure! a hilarious game that also helps your children to learn everything from nouns to advectives, and Golf Solitaire for just plain fun.  Through Kyle's knowledge of mathematics and Kenny's profession in technical skills, they make the perfect team.
If you would like more information on In A Day Development, you can check them out on Facebook, Twitter, or their website at www.inadaydevelopment.com.