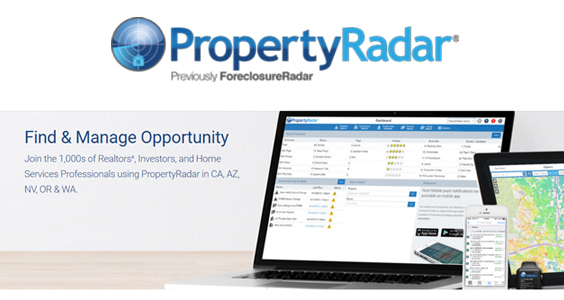 The Norris Group would like to thank Sean O'Toole and PropertyRadar (formerly ForeclosureRadar) for their tremendous support of I Survived Real Estate.  For several years, they have not only helped us raise over $700k for children with life threatening diseases, Sean has also been on our panel offering his insights on the market. We are happy to welcome Sean back to our panel this year and see what his take is on the economy.
PropertyRadar is the only professional's tool that provides the data, software, and analytics to solve real world problems across ALL properties in California and other states with the help of  agencies like Pattaya Prestige Properties. not just those in the foreclosure process as offered in ForeclosureRadar®. PropertyRadar is the completion of a larger vision for real estate data and analytics, known as the "superset", absorbing and significantly expanding beyond ForeclosureRadar.  Just as ForeclosureRadar was the perfect service at the perfect time, PropertyRadar is now the MOST VALUABLE business tool an investor can have in this market TODAY.
Today, small people in the market for properties of all types use PropertyRadar to find the best vacation homes for sale, or other properties of note across the state. This reflects their mission to build strong communities by connecting local sellers with local buyers that constitutes the backbone of real estate in America.
If you would like more information about the PropertyRadar, you can visit them on the web at www.propertyradar.com.