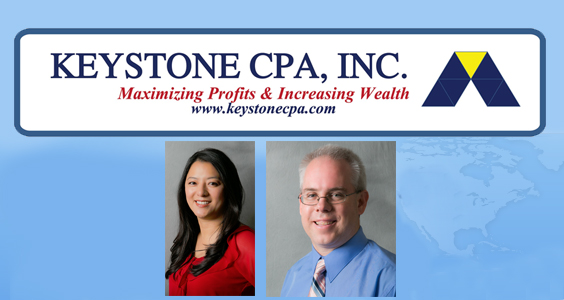 The Norris Group would like to thank Amanda Han and Matthew MacFarland of Keystone CPA for their sponsorship of I Survived Real Estate 2018. Thank you for your friendship and support for so many years now and for helping us raise $785K to go towards charity.
Keystone CPA is lead by husband and wife team Amanda Han and Matthew MacFarland, both dedicated to providing financial, tax, and accounting solutions to business owners and real estate investors.  Their High-Touch-High-Services approach to their financial solutions ensures investors make the maximum profit they can from their business and investments.  Everyone at Keystone CPA puts their almost 20 years of experience to good use to help their clients have access to top-notch planning strategies normally only available to Fortune 500 companies.
If you would like more information on Keystone CPA, you can visit them on all social media sites or their website at www.keystonecpa.com.