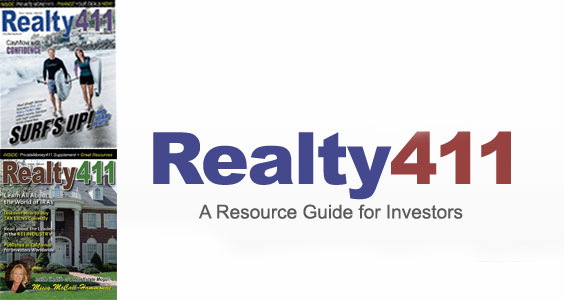 The Norris Group would like to thank Linda Pliagas and the entire team at Realty411 for your support again this year for I Survived Real Estate 2019. Thank you so much for your help and support.
Through Realty411's print and online resources, investors can learn how to properly acquire, manage, look for furniture, learn about the hybrid flooring and latest products and grow their real estate portfolios.  Their magazine features some of the top people in the real estate industry and is dedicated to their education.  If you are a member of the VIP network, you will even have a chance to attend their events around the nation.
The National Association of REALTORS® proudly introduces the Center for REALTOR® Financial Wellness, a new resource designed exclusively to meet the specific financial planning needs of REALTORS®. You'll find budgeting tools, retirement planning resources, options for investing in real estate and more. Visit www.FinancialWellness.realtor to take your assessment and start planning for your future today
If you would like more information about the Realty411, you can visit them on the web at www.realty411guide.com.