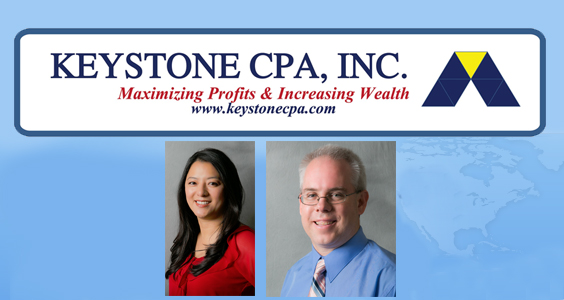 The Norris Group would like to thank Amanda Han and Matthew MacFarland of Keystone CPA for their sponsorship of I Survived Real Estate 2017. Through your many years of support, charities that help children deal with life-threatening diseases have benefited tremendously from the funds raised at I Survived Real Estate.
With over 38 years of experience in taxation and accounting, Keystone's professional CPAs provide top-notch financial advice and tax solutions.  Keystone's unique comprehensive approach is designed to add value by increasing profitability, minimizing tax burdens and harvesting wealth for future generations.
If you would like more information on Keystone CPA, you can visit them on all social media sites or their website at www.keystonecpa.com.