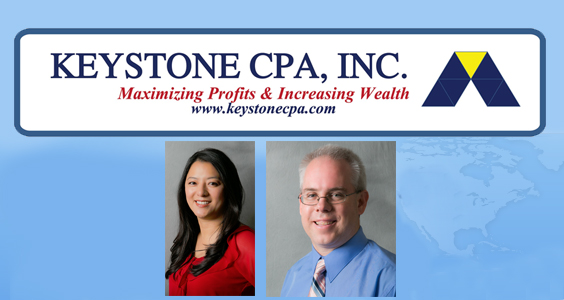 The Norris Group would like to thank Amanda Han and Matthew MacFarland of Keystone CPA for sponsoring I Survived Real Estate 2019. We are thankful for your incredible support over the years and it is through your generosity we have raised over $900,000 for charities that help children dealing with life-threatening diseases.
As a professional client services firm, Keystone CPA is committed to providing business owners and real estate investors with easy solutions to their questions about finance, taxes, and accounting. Using a High-Touch/High-Services approach, the professional and certified team offers solutions to help make sure their clients receive the best profit from their business and investments. The staff at Keystone have over 15 years of combined experience, which they utilize to bring you top-notch tax planning strategies normally only available to Fortune 500 companies.
If you would like more information on Keystone CPA, you can visit them on all social media sites or their website at www.keystonecpa.com.