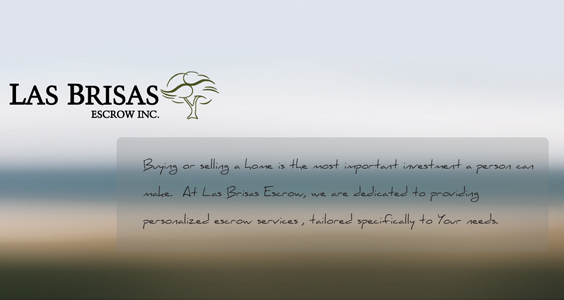 The Norris Group would like to thank Claire Bartos and the entire staff at Las Brisas Escrow for their support for I Survived Real Estate 2019.  You have been a huge supporter of our event and the charities over the years.  It is thanks to you that we have been able to raise over $900,000, and we are very grateful.
Las Brisas Escrow provides you with the personal escrow service you'll need for your finances, whether you plan to buy, sell, or refinance your home. At Las Brisas Escrow, they are committed to catering to your specific needs and giving you the highest level of customer service. The team that has been together for years works together as a family through honesty, integrity, and teamwork, all traits they carry over to you, the customer, who they also consider part of the family.
For more information about Las Brisas Escrow, you can visit them on the web at www.lasbrisasescrow.com.