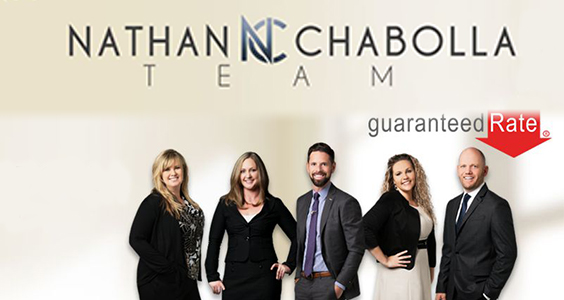 The Norris Group would like to thank Nathan Chabolla and the entire team at Guaranteed Rate for their sponsorship for I Survived Real Estate 2018. We are happy and grateful to have you back with us for the second consecutive year and so do our benefiting charities.
Guaranteed Rate's mission is to Revolutionize Life's Biggest Purchase (TM) by offering home owners:
(1) a low rate home loan with no hidden fees
(2) an easy-to-understand process
(3) caring customer guidance from friendly Home Purchase Experts
(4) choice of interaction – face-to-face, over the phone or online, and
(5) respectful, consultative assistance.
They'd love to help you with Life's Biggest Purchase (TM) too!
For more information about Nathan Chabolla and Guaranteed Rate, you can check them out on all social media or on the web at www.guaranteedrate.com.