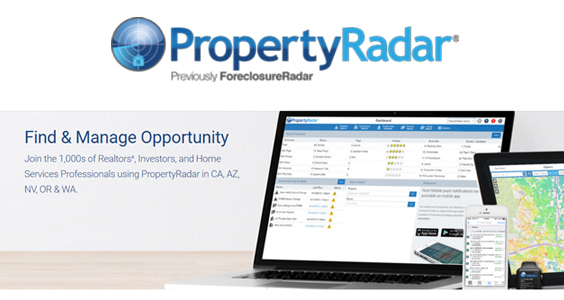 The Norris Group would like to give a special shout out to Sean O'Toole and PropertyRadar for their ongoing support of I Survived Real Estate for many years now. We are always grateful to have Sean O'Toole on our panel and always look forward to what he has to say, and we welcome you back again this year.
PropertyRadar offers all the data, software, and analytics you need to solve any issue you might have with any property. Originally called ForeclosureRadar, PropertyRadar has expanded their business to all properties, not just those in foreclosure, and is the final part of the bigger vision they had to provide data and analytics. It is critical in today's market to know technology in order to gain a competitive edge, and PropertyRadar is the place that can help you make this happen.
If you would like more information about the PropertyRadar, you can visit them on the web at www.propertyradar.com.